About HVAC Balance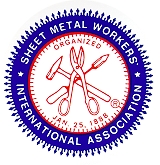 HVAC Balance has over twenty (28) years of experience servicing HVAC Balance. We pride ourselves on doing a great job for a fair price. We focus on our customers' needs and provide quick turn-around intervals on quotes, proposals, projects, and reports.
We deliver true professional service that is backed by our stellar reputation in the industry. We are proud of our Air Balance service and know that you will enjoy the reliability and efficiency of our end product as well as our world-class customer support and afforadbilty.
HVAC BALANCE 5-Step service process:
Review your air balance needs and existing system to determine your specific requirements.
Identify the HVAC BALANCE services that best fit your specific requirements.
Present HVAC BALANCE equipment and service options.
Clearly identify the strengths and weaknesses of each HVAC BALANCE equipment and service option based on your requirements.
Oversee implementation of your HVAC BALANCE equipment and services until your desired result is achieved.
Call us at (800) 217-8437 for a FREE consultation with a Certified Air Balance Consultant who will review your requirements and recommend next steps.